Nicole Hawthorne of Jayla's Heirlooms (Photo courtesy of South Piedmont Community College)
Nicole Hawthorne of Jayla's Heirlooms (Photo courtesy of South Piedmont Community College)
CHARLOTTE – Central Piedmont Community College is partnering on the third annual 53 Ideas Pitch Competition to provide anyone with ideas access to the capital, training and social connections needed to take an idea and turn it into a viable business.
Contestants will compete for cash awards and have access to training resources and expanded networks to build social connections. Training and coaching on pitching, financing, forecasting and general business will be available to every participant, even if they do not make the top 53. These free resources will be offered by Small Business Centers located at community colleges throughout the region, including Central Piedmont, Cleveland, Gaston, Mitchell, Rowan-Cabarrus, South Piedmont and Stanly.
"If you look around, everything you see with the exception of people and nature was brought to life through the idea of an entrepreneur," said Larry Swayne, director of Central Piedmont's Small Business Center. "Ideas truly impact the world, and we're excited to support the brightest and best new ideas with this pitch competition."
To enter, individuals have 53 seconds to share their idea in the form of a video submitted at 53ideas.com. Round one is based on the idea. Contestants do not have to excel at pitching, they just need to share who they are, their idea, the problem it solves, how it is new or superior to an existing product or service, and how they can make it happen. Judges will select the top 53 ideas and those contestants will move on in the competition to receive training to help them prepare a three-minute pitch for the second round of the competition. Judges will then narrow the field to the top 10 and those selected will receive $250 before moving forward to compete in the Pitch Day finale. The top spot will receive $10,000, second place $5,000 and third place $2,500 to help turn their idea into a viable business.
Fifth Third Bank is supporting the competition. 
"We are very excited to again be supporting the '53 Ideas Pitch Competition' because it not only helps in the short term with access to capital for the winners, but also in the long term through financial education for all participants," said Joel Dancy, an executive with Fifth Third bank's mid-Atlantic region. 
Last year's competition received more than 130 entries. Nicole Hawthorne was announced the winner for Jayla's Heirlooms, a business providing handcrafted diverse dolls. Nicole went on to partner with Amazon, where her culturally diverse dolls are available for children and families worldwide. The competition is led by the Small Business Center located at South Piedmont Community College.
To learn more and enter this year's pitch competition by the May 31 deadline, visit 53ideas.com.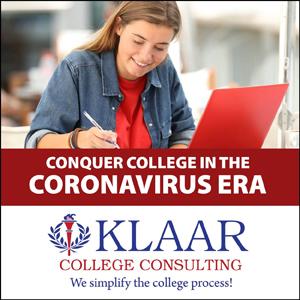 Sorry, there are no recent results for popular videos.
Sorry, there are no recent results for popular commented articles.