The President of Indonesia, Joko Widodo, recently opened the new VVIP Terminal at I Gusti Ngurah Rai International Airport and three new maritime developments on the island. 
Arriving in Bali ahead of the G20 Summit, President Widodo, known locally as Jokowi, signed an inscription that officially marked the new infrastructure as open and operational. Along with the new terminal, his signature also formally opened the new developments at Sanur Port, Sampalan Port and Bias Munjul Port.
Minister of Transportation Budi Karya Sumadi who attended the ceremony noted that it was the arrival of world leaders which has spurned to show "Indonesia is not what it used to be, it has changed."
The four projects have been designed to streamline transportation operations in Bali to revitalize and boost the tourism sector. In so much that the three ports are now being referred to as the Golden Triangle of Bali.
They see Sanur Port, Sampalan Port and Bias Munjul Port as key cogs in making the logistical transport of people and goods across the archipelago more efficient.
In addition to the ports, a new fast boat pier is open and operational in Sanu allowing tourists to step off the pier and onto their fast boat. The departure point attracts hundreds of thousands of tourists annually and will institute a fast boat ticketing system and close the loop on a three-year project.
This couldn't come at a greater time as the Indonesian Ministry of Tourism and Creative Economy said there has been an increase of more than 2,500 percent of foreign travelers to Indonesia from January to September. And of those 2.27 million travelers, more than 50 percent of the visits were made to Bali.
To close 2022, the government is anticipating close to 3.6 million foreign tourists, which will bring approximately $1.7 billion to the economy.
Travel News
I've been living as a digital nomad for 8+ years. I'm from Slovakia and I've visited 75 countries but for now, taking a little break in Barcelona. I love writing and publishing content for digital nomads, remote workers, and passionate travelers like me.
Your email address will not be published. Required fields are marked *




document.getElementById( "ak_js_1" ).setAttribute( "value", ( new Date() ).getTime() );
#mc_embed_signup{background:#000000; clear:left; font:14px Helvetica,Arial,sans-serif; width:100%;} /* Add your own Mailchimp form style overrides in your site stylesheet or in this style block. We recommend moving this block and the preceding CSS link to the HEAD of your HTML file. */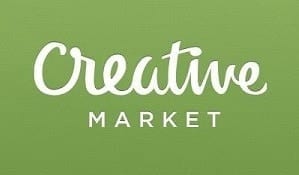 Travelinglifestyle.net is a participant in the Amazon Services LLC Associates Program, an affiliate advertising program designed to provide a means for sites to earn advertising fees by advertising and linking to Amazon.com