This month, Elon Musk will be in Bali for the Business 20 (B20) Indonesia Summit.
Musk will participate in a session titled "Navigating Future Disruption of Global Technological Innovation," together with Anindya Bakrie, the son of business magnate and politician Aburizal Bakrie, according to a post on the B20 Summit's official Instagram page.
Musk's attendance was also confirmed by Bakrie Jr., who is the supervisory board head of the Indonesian Chamber of Commerce (Kadin), on his Instagram post.
A post shared by B20 Indonesia 2022 (@theb20summit)
Made Ariandi, the head of the Kadin chapter in Bali, has also verified Musk's presence.
"Yes, that is true. Elon Musk will attend the B20 Summit in Bali," he said.
Tony Blair, a former British prime minister, will also attend the conference on Nov. 13 and 14. Blair will participate in a panel discussion titled "Investing in Inclusive Growth for a Resilient Future" with Unilever CEO Alan Jope and former Indonesian Minister of Trade Marie Elka Pangestu, who is presently one of the World Bank's managing directors.
Bill Gates and Elon Musk are both expected to attend the B20 Indonesia 2022 forum, according to Shinta Kamdani, the forum's chair. This was verified in May.
Travel News
Digital Content Manager & Editor – Traveling and working from trendy coworking spaces since 2015. UX, SEO, and Digital Content Wizard at Traveling Lifestyle. Former college lecturer but never again!
Your email address will not be published. Required fields are marked *




document.getElementById( "ak_js_1" ).setAttribute( "value", ( new Date() ).getTime() );
#mc_embed_signup{background:#000000; clear:left; font:14px Helvetica,Arial,sans-serif; width:100%;} /* Add your own Mailchimp form style overrides in your site stylesheet or in this style block. We recommend moving this block and the preceding CSS link to the HEAD of your HTML file. */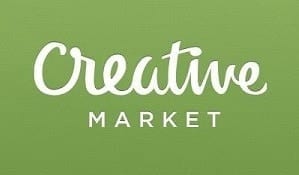 Travelinglifestyle.net is a participant in the Amazon Services LLC Associates Program, an affiliate advertising program designed to provide a means for sites to earn advertising fees by advertising and linking to Amazon.com