With the aim to deliver inclusive, affordable & quality education, the Government of Karnataka is at the forefront of enhancing the schooling experience in government schools. Samagra Shikshana Karnataka (SSK), the integrated scheme of school education, is addressing the issues of equity and quality of teaching learning in the state's government schools. B. B. Cauvery, State Project Director, Samagra Shikshana Karnataka, shared insights on the role of technology in strengthening the education ecosystem at the Future Ready Bharat – State Education Summit, Karnataka.
Highlighting the objective of Samagra Shikshana Karnataka, B. B. Cauvery said, "We are focusing on improving the quality of education in schools. We primarily focus on government schools. It is not about the construction of schools or the civil works that we deal with. It is about how our students are benefiting from the education system."
Cauvery said that there is always a comparison of how private schools provide better facilities than government schools. "It is difficult for the government schools to manage the same. However, it doesn't make a government school student less talented," she said.
Also Read | "Education has to be technology driven and gamified"
Emphasising the importance of technology, she said, "We have to leverage technology in bringing quality learning materials and methods to government schools, especially in tribal and rural areas. The NEP 2020 also recognises the potential of technology in teaching and learning, removing language barriers, increasing access to education and enhancing educational planning & management."
Karnataka has always recognised the importance of technology and has taken many tech-driven initiatives. So, we had a clear-cut policy in 2016 stating that the government will enable teachers to use ICT in the regular classroom, she said. Technology has become an integral part of our schools, she further added.
"I think technology has unlocked many opportunities. As government schools are facing a shortage of teachers, digital classrooms can be the next alternative for us. Through digital classrooms, we can especially cover core subjects," she said.
Technology can play a crucial role in addressing the needs of students with special needs and those living in tribal areas, she added.
Karnataka is garnering support from technology companies and various non-governmental organisations towards improving education in government schools, she informed. "We also have a very good non-conventional organisation like India Literacy Project which has contributed 395 e-resources related to core subjects of class fourth to tenth. Akshara Foundation has also provided e-resources for first to fifth class and other resources which are easily accessible on Diksha Portal," Cauvery said, adding that there are many other organisations that have tremendously helped us without any expectation.
Also Read | Skilling for innovation and growth
Despite constraints, the state government is taking efforts to enhance the education system. Cauvery invited all stakeholders to join the forces toward improving teaching and learning practices.
Talking about the Vidya Samiksha Kendra project of the Government of India, she said that states/UTs are advised to establish the Central system at the state level for tracking student enrollment, progress in their learning levels, etc. in order to effectively collect, monitor, and analyse data for timely actions. She invited technology companies to support the government's initiative.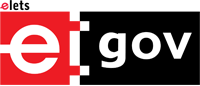 Welcome to Elets Technomedia
Sign in into your account
For continuing, Please agree our Terms & Conditions and acknowledge our Privacy Policy. This same account can be used across all Elets News portals.
The eGov magazine enjoys the distinction of being Asia's first magazine on e-Governance. Founded in 2005, the monthly magazine is published in both print and online formats, and is focussed exclusively on the use of Information and Communication Technology (ICT) for bringing efficiency, accountability and transparency to various citizen and business related initiatives of the government.