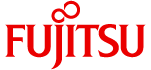 Global
Innovative solutions that address business challenges and solve societal issues
Read More
Manufacturing for a harmonious coexistence between people and the planet – value chain for sustainable manufacturing
Read More
Unique consumer experiences for all – delivering personalized consumer value
Read More
Maximize your life experience – unleash your potential
Read More
Toward a prosperous, sustainable society – creating your own life
Read More
Make the shift – bringing the power of digital to business and to people 
Read More
Enabling you to adapt with pace and intelligence – sustainable business transformation
Read More
Digital infrastructure for a connected society – seamlessly and securely connect the world
Read More
Connected – Intelligent – Transformed
A personalized, multi-cloud ecosystem is key to embracing and responding to the rapid pace of digital disruption. Your people and technologies will be seamlessly connected. Your use of data will be highly intelligent and your applications & services will be fully transformed.
Let's co-create your multi-cloud.
Read More
Business and Application Services help organizations to address key digital transformation challenges by leveraging a co-creation approach and our Connected Ecosystem. Whether you want to focus on a specific technology, digital transformation or solutions specific to your sector, we look forward to co-creating with you.
Read More
To digitalize you need a new speed of IT delivery so you can drive new value, build the right culture and transform your business. We've built our portfolio to help you achieve this with hybrid IT, end to end networking solutions and Digital Workplace Services. We are recognized worldwide for the quality of our work and have continuously improved our position in analyst rankings.
Read More
Create an adaptive, productive and resilient workforce
The way we work and live is fast changing. Digital technology continues to accelerate and help organizations reimagine the way they operate. It is now time to shift and build a better workplace for our people, organizations and society.
With FUJITSU Work Life Shift, you can empower creativity through smarter solutions, enabling collaboration and ultimately building a truly adaptive and trusted organization.
Read More
We are rapidly approaching a time when all things in society will be connected through digital touchpoints and services, where data will be utilized to deliver insights and benefits well beyond the boundaries of industries and companies. In this new connected world, a strong and resilient digital infrastructure foundation will be required for close collaboration.
Read more
Safeguarding against cyber crime is vital for business in the digital world. Fujitsu's extensive portfolio helps you strengthen your resilience against cyber attacks and improve security of your data, premises and people.
Read more
Hyperconnected Business and IoT
Fujitsu combines the power of IoT with digital technologies, AI, & network solutions to deliver hyperconnected business transformation. We connect objects across your entire enterprise to provide a real-time view of how your business is performing at all times.
Read More
See Beyond. Think Beyond. Go Beyond.
Fujitsu human-centric AI solutions focus on ethics, transparency and trust. We help you understand what AI can achieve within your organization. Using our co-creation methodology, we help you unlock value from your existing systems, as well as lay the AI foundations to overcome the challenges you face – now and in the future.
Read More
Co-creating Program
Fujitsu's co-creating Program helps you to harness the power of collaboration to deliver your unique digital transformation by driving ideation. The Co-creating Program has been developed over decades of experience in Japan and around the world; working with customers, exchanging perspectives, ideas, and information in a highly focused, purpose-driven, and innovative way.
Read More
Creating your Adaptive Organization
Organizations need to continuously transform at speed to address the challenges of today and seize the major opportunities of tomorrow.
We work with you to achieve five key outcomes which will drive your success in the future.
– Protected Foundations
– Optimize Cost and Agility
– Enhance Effectiveness
– Build Services Faster
– Drive Insight and New Value
Become an Adaptive organization with Fujitsu.
Read More
In the increasingly urgent search for solutions to a number of climate change, sustainability and healthcare issues, scientists and researchers often rely on technical computing capability. We provide the enabling technologies and services for a wide range of healthcare and industrial projects.
Read More
IT Services & Solutions Case Studies
At Fujitsu we create strong partnerships with our customers, enabling us to work together to find innovative IT services & solutions. Our case studies reveal how we help your businesses sector wide.
Read More
There is a huge value in data and understandably a drive towards digital transformation initiated in every organization. More enterprises than ever are assessing the opportunities hidden in their treasure troves of data to supercharge their business and take the lead in their field.
Read more
Drive business resilience and sustainability by choosing the 'right cloud' for the right workload.
Enabled by hybrid cloud, digital resilience – the ability for organizations to rapidly adapt to business disruptions – is a core enabler of modern digital business. It's seen as the key to a successful, agile, scalable and sustainable business future. Make Fujitsu hybrid cloud the next step in your business evolution and build a digitally resilient enterprise that's protected against any uncertainty. 
Read more
Based on 50 years partnership with SAP Fujitsu has developed excellence in building ready-to run, private and hybrid-cloud enabled IT infrastructure solutions to support customers in their journey to SAP S/4 HANA. Utilizing unique assessment and consulting methodologies to gather and interpret real-life workload data of existing SAP landscapes, Fujitsu tailors your next SAP IT refresh in order to achieve perfect service levels whilst optimizing IT spending.
Read more
The pandemic gave the workplace a new meaning and changed the role of devices dramatically as well as accelerating digital trends that were already underway. Our vision is increase value for our customer and by providing a human-centric workplace – give our customers the power to see into their future.
Read more
Fujitsu is your single point of contact for setting up a distributed IT infrastructure that stretches from edge to core to cloud. We combine own server and storage technologies with networking and software products from strategic partners to build complete IT solutions for a hybrid cloud world. Comprehensive consultative, implementation and support services ensure that customers complete this transformation smoothly and successfully.
Pay-per-use options enable a cloud-like payment scheme also for on-premises and private cloud environments.
With decades of experience in the industry, Fujitsu combines Japanese engineering and outstanding quality to build and deliver reliable, human-centric devices for all modern working styles. Devices that are secure enough for the work-anywhere, all-digital workforce for the digital economy.
Read More
Fujitsu uSCALE
Fujitsu uSCALE delivers flexible, on-premises IT infrastructures "as-a-service" solution via monthly consumption-based billing based on actual usage. Benefit from an IT solution that precisely focuses on your specific needs, saves investment costs, enables dynamic growth, and realize faster time to value.
Read More
Fujitsu offers a wide range of services which accompany customers in all phases of their IT infrastructure journey.
We start our engagement with you with assessment and consulting services to make sure that your business objectives and IT purchase decisions go hand in hand. Once products or solutions have been purchased, we provide expert implementation, installation and integration services enabling a smooth go-live phase. Finally end-to-end support offerings help to fix any potential issues in the operations and maintenance phase.
A great end-to-end customer experience is our mission.
Read more
Read More
Read more
Automotive Technology Solutions
Fujitsu combines connected and autonomous vehicle technology with world-leading IT services, infrastructure & integration skills to deliver end-to-end automotive IT solutions that increase efficiency, reduce costs & lower environmental impact.
Read More
Smart Manufacturing
Manufacturing is a continuously evolving industry. Yet in 2020, a global disruptor brought production to a standstill: COVID-19.
Now the industry has powered up again and COVID-19 is forcing companies to accelerate their digitalization strategy. Manufacturers are striving to meet the demands of a changed consumer by developing agility, resilience and security, responsiveness and innovation. Fast.
Read More
Retail Technology and Hospitality Solutions
Fujitsu's innovative retail technology and hospitality solutions increase efficiency and future proof the retail customer experience in an omni-channel world.
Read More
Driving a trusted future in financial services
Fujitsu's digital finance technology & solutions increase business efficiency & lower costs. Our agile financial IT services empower you to enhance your customer experience to aid retention.
Read More
Digital solutions for transport
Fujitsu has been working with transport operators for over 50 years, providing innovative transport IT solutions that provide real business value. Our urban mobility IT solution transform operations, increase efficiency, improve security & reduce cost across road, rail, aviation and maritime.
Read More
Public Sector Transformation
Fujitsu is a world leading Public Sector IT Service provider. We help public sector organizations harness the power of technology to improve citizens' lives. Our Digital Government Solutions ensure autonomy, secure sharing & data protection.
Read More
Digital Solutions for Energy and Utilities
By implementing innovative new digital solutions – from advanced sensors/devices driving smart grids, machine learning predicting asset availability to AI enabling better fault prediction and smart devices giving consumers power over their consumption – providers can overcome the challenges they face in guaranteeing quality, availability and reliability.
Read More
IT Services & Solutions Case Studies
At Fujitsu we create strong partnerships with our customers, enabling us to work together to find innovative IT services & solutions. Our case studies reveal how we help your businesses sector wide.
Read More
Tokyo, November 8, 2022
Fujitsu today announced the development of quantum/HPC hybrid computing technology to optimize workload selection for customers. The new AI-based software, which serves as a precursor to a future computer workload broker technology, automatically selects from different next-generation computing platforms (1) to offer the optimal solution to customers' problems based on parameters including calculation time, calculation accuracy, and costs.
The new technology leverages the power of Fujitsu's world top-class 39-qubit quantum simulator and the "FUJITSU Supercomputer PRIMEHPC FX 700," equipped with the same A64FX CPU that powers supercomputer Fugaku, combining and selecting the optimum calculation method for customers' quantum chemical calculation (2) problems. Crucially, the technology allows users without specialized knowledge to use quantum simulators and HPC technology to provide effective solutions to real-world problems.
Fujitsu has a long track record in developing and providing world-leading computing technologies, exemplified by its development and efforts to commercialize the supercomputer Fugaku, next-generation quantum computing, as well as technologies that bridge the gap between conventional and quantum, like the Digital Annealer and quantum simulators.
To promote the practical development of new quantum algorithms, Fujitsu announced the world's fastest quantum simulator in March 2022, initiating joint research in the field of materials science with Fujifilm Corporation (3) and Tokyo Electron Ltd. (4).
Fujitsu is currently working to develop a computing workload broker—a software technology that uses AI to automatically select the appropriate resources from advanced computing technologies and solutions, including large-scale cloud-based HPC, quantum computing, Digital Annealer, as well as quantum simulators to solve customers' complex problems.
Fujitsu envisions the future computing workload broker as supporting both the automation and the optimization of calculation processing of multiple hardware devices and the optimization of calculation distribution for different platforms. In this way, the computing workload broker will enable high-speed calculations and solutions according to customers' specific needs.
To realize its vision for the computing workload broker, Fujitsu has now developed a quantum/HPC hybrid calculation technology for solving quantum chemical problems to enable calculation-based clarification of the properties of materials used in drug discovery and new material development. The new technology, which serves as a precursor to the computing workload broker, enables high precision calculations at high speed by automatically and optimally combining two types of computers: a quantum simulator and HPC. The features of the new technology are as follows.
Algorithms used in quantum chemical calculations require repeated calculations until a highly accurate solution is obtained. As the distance between atoms changes, determining whether quantum or HPC algorithms offer the optimal solution to a problem represents a difficult challenge for existing technologies. To this end, Fujitsu developed a solution to determine the accurate algorithm for a problem by analyzing how the algorithm converges on molecules. For problems where classical algorithms do not deliver sufficient results, the technology detects a specific pattern in the convergence state until the algorithm calculates a solution, so that the optimum algorithm can be determined by performing pre-processing on the problem experimentally using HPC algorithms.
Accurate estimation of the convergence of the various molecular structures represented a complex task in quantum chemical calculations, and it proved difficult to estimate the time and cost required to obtain highly accurate solutions in advance. To address this issue, Fujitsu constructed an AI model able to estimate calculation amounts, costs and time in advance by utilizing an adaptive AI technology developed by Fujitsu to analyze the relationship between the molecular structure, the iterative calculation of the algorithm and the calculation time.
In order to enable customers to perform calculations at optimal costs and in optimal time, Fujitsu developed a technology that optimizes the performance of quantum chemical calculations. The technology takes into account both the calculation time and cost estimated by the quantum/HPC algorithm discrimination technology and the computation time estimation technology as well as the usage of calculation resources. In this way, the technology enables users to solve quantum chemical calculation problems in a way that best meets their needs without the need to choose from different computational resources themselves.
Moving forward, Fujitsu will verify the effectiveness of this technology and further develop it, with the aim of establishing a new computing workload broker technology in the field of quantum chemical calculations by fiscal 2023. Fujitsu will further continue to develop computing platforms that can be used by anyone without the need for expertise by adding services to Fujitsu Computing as a Service (hereinafter "CaaS"), Fujitsu's service portfolio to deliver customers access to world-leading computing technologies via the public cloud.
The Sustainable Development Goals (SDGs) adopted by the United Nations in 2015 represent a set of common goals to be achieved worldwide by 2030.
Fujitsu's purpose — "to make the world more sustainable by building trust in society through innovation" — is a promise to contribute to the vision of a better future empowered by the SDGs.


Fujitsu's purpose is to make the world more sustainable by building trust in society through innovation. As the digital transformation partner of choice for customers in over 100 countries, our 124,000 employees work to resolve some of the greatest challenges facing humanity. Our range of services and solutions draw on five key technologies: Computing, Networks, AI, Data & Security, and Converging Technologies, which we bring together to deliver sustainability transformation. Fujitsu Limited (TSE:6702) reported consolidated revenues of 3.6 trillion yen (US$32 billion) for the fiscal year ended March 31, 2022 and remains the top digital services company in Japan by market share. Find out more: www.fujitsu.com.
Fujitsu Limited
Public and Investor Relations Division
Inquiries
All company or product names mentioned herein are trademarks or registered trademarks of their respective owners. Information provided in this press release is accurate at time of publication and is subject to change without advance notice.
Copyright 1995 – 2022 Fujitsu