Impartner announces partnerships with Syncari and Tray.io. While Impartner has long had partnerships with Microsoft Dynamics 365 and Salesforce, these new integrations bridge the gap between a company's additional direct sales systems and Impartner's flagship Partner Relationship Management (PRM) and Through Channel Marketing Automation (TCMA) solutions.
Impartner is a Salt Lake City-based provider of channel management technologies that help companies manage their partner relationships, drive demand through partners. and accelerate revenue and profitability through indirect sales channels.
"Because partnerships inherently span cross-departmental teams, strategic projects, and critical systems, it is becoming increasingly more challenging to centralize ecosystem technology management," said Gary Sabin, VP of Product at Impartner. "With these integrations, we not only have provided a single entry-point to all Partner Relationship Management (PRM) activity but have immensely increased the overall value connectivity of PRM within an organization's technology infrastructure."
The partnerships with Syncari and Tray.io provide secure data exchange between critical business systems, such as a CRM, or data warehouse. In addition, the partnerships ensure that channel performance and partner data remains accurate and accessible within Impartner's central PRM system, enabling channel, operations and sales teams to trust the information they are acting on.
In his keynote at ImpartnerCon 2022, Jay McBain, Chief Analyst at Canalys shared,"Ecosystems are different from traditional indirect channels in that they are untethered to the financial transaction and focused more on partner co-innovation, value creation and network effects. Since 75% of world trade flows indirectly, ecosystem technology is the fastest-growing SaaS category,"said McBain.
Impartner says its customers, which include Honeywell, Qualtrics (video below), and Vertiv, have seen channel revenue growth by an average of 32.3% in the first year of use.

Mark Tullis – Mark is a co-founder and writer for TechBuzz. Born and raised in Ogden, Utah, Mark attended Weber State, Brigham Young, and Tufts Universities. He has worked in tech and publishing since the mid-1990s.
MORE TECH BUZZ NEWS



Our mission is to be a catalyst for the success of the Utah tech and startup ecosystem.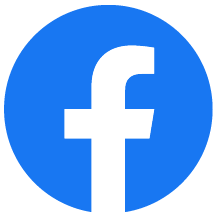 All contents © 2022 IsoTalent Inc. All rights reserved.
TechBuzz is an IsoTalent company
Terms of Use and Privacy Policy
Newsletter – Sign up to receive TechBuzz News weekly