Earthquakes occur frequently in Bali, and residents are aware that an earthquake is frequently preceded by a tsunami. As a result, there is a persistent general threat, and there is no way to totally avoid tsunamis.
If you are in Bali during an earthquake, take cover under a sturdy table or piece of furniture until the shaking stops, and then remain indoors until it is safe to move.
In addition, it can be said that Indonesia is the country having the most active volcanoes in the world. There are 147 volcanoes, and 76 of them are active. They spread along the islands of Sumatra, Java, Celebes, and Lesser Sunda.
The island of Bali has three: Agung, Batur and Buyan-Bratan.
Here is a list of the last earthquakes affecting Bali or nearby locations:
A magnitude 5.2 earthquake was reported and felt by locals in the North of Bali at 5:56 pm Bali Time (GMT+8). (Source: BMKG Indonesia)
One of the most powerful earthquakes of this year rattles East Java islands with close proximity to Bali Island where the earthquake was also felt.
The extended report below:
The epicenter of the earthquake, which was 124 km below the surface of the water, was located at 9.36 south latitude and 115.59 east longitude, or 74 km southeast of South Kuta, according to official information given by the Indonesia Meteorology, Climatology, and Geophysical Agency (BMKG).
#Gempa Magnitudo: 5.8, Kedalaman: 124 km, 22 Agu 2022 15:36:33 WIB, Koordinat: 9.36 LS-115.59 BT (74 km Tenggara KUTASELATAN-BALI), Tidak berpotensi tsunami #BMKG https://t.co/OiHiTwdNUp
Although there have been online reports claiming that the earthquake was felt in Bali as a 5.5, their official assessment states that the earthquake was 5.8 in magnitude.
The BMKG has stated that this earthquake had little potential for a tsunami and that no additional precautions need to be taken in Bali, the adjacent Nusa Islands, the Gili Islands, or Lombok, where the earthquake also felt very strongly.
Residents of Java, Madura, and Sumbawa also felt the effects of the earthquake, which was felt widely over Lombok.
The earthquake that struck Bali on Monday afternoon did minor damage to buildings, but no fatalities or serious injuries have been reported.
A video where the roof tragically collapsed over the kitchen of a local family in Kuta was posted on Twitter shortly after the earthquake by the Indonesian news outlet BuddyKu Official.
Gempa bumi magnitudo 5,8 terjadi di Bali dan sekitarnya dengan kedalaman 124 km. Pusat gempa berada di laut 74 km tenggara Kuta Selatan, tidak berpotensi tsunami, namun BMKG memperingati terhadap gempa susulan yang mungkin terjadi.
Via [Youtube: AmpenanNews] pic.twitter.com/2qy8QSC9oq
Both inland towards Denpasar and along the southern coast in popular tourist resorts such as Kuta felt the tremor.
I Dewa Gede Rai, the head of protocol and communications at the Denpasar City Secretariat, told the Bali Tribune he felt the earthquake as he sat at his desk. "I was still working," he noted. "At first it was small, so I just got up. Then it got bigger and I immediately started running."
The earthquake was also felt by nearby tourists, who were startled by the incident.
Although many Indonesians are used to the feeling of an earthquake, it can be frightening and extremely confusing when experiencing one for the first time. Australian tourists in Bali told news.au that the floorboards in their hotel rooms had shifted.
The experience of an earthquake is frequently described as a headspin, sometimes resembling abrupt dizziness before the body recognizes the sensation is coming from the outside environment. Others have noted how, despite the fact that earthquakes frequently last only a short time, time nearly seems to stop.
Travel News
I've been living as a digital nomad for 8+ years. I'm from Slovakia and I've visited 75 countries but for now, taking a little break in Barcelona. I love writing and publishing content for digital nomads, remote workers, and passionate travelers like me.
Your email address will not be published. Required fields are marked *




document.getElementById( "ak_js_1" ).setAttribute( "value", ( new Date() ).getTime() );
#mc_embed_signup{background:#000000; clear:left; font:14px Helvetica,Arial,sans-serif; width:100%;} /* Add your own Mailchimp form style overrides in your site stylesheet or in this style block. We recommend moving this block and the preceding CSS link to the HEAD of your HTML file. */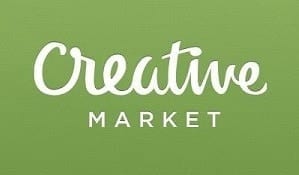 Travelinglifestyle.net is a participant in the Amazon Services LLC Associates Program, an affiliate advertising program designed to provide a means for sites to earn advertising fees by advertising and linking to Amazon.com